Bigraphy of Foster Crawly – Founder, Author and Editor of CasinoBrend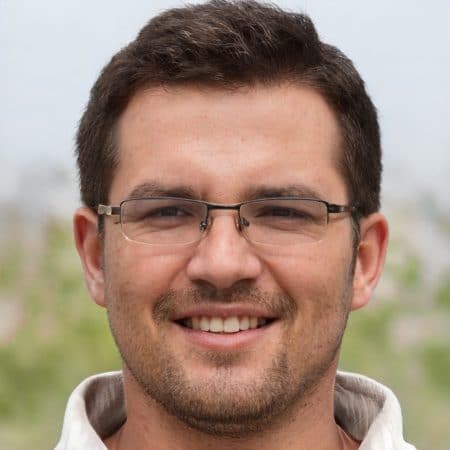 I am a founder, author, and main editor of CasinoBrend. I was born and raised in Great Britain. I really love my country, mentality of the people living there but at the age of 8, I had to move to Malta. This was caused by circumstances that were out of my control at that moment. But I believe things happen for a reason and surely to a chance to learn from them. So, I had to grow up there and study at the University of Malta. I was not one of those students hanging out all night blowing my money and time. Instead most of the time I spent thinking about how to succeed and possible ways of making money as soon as I graduate.
And sure, due to financial issues my family had to go through, I did my best to help them out and become independent, so that's why I decided to find a part-time job when I was a student, which would give me some cash and provide me with valuable experience.
I was lucky enough to find a job that did not require me to put physical efforts to it because I was working for a local newspaper Malta Independent as an editor. Before working as an editor, I was trying to be useful as a help to the main editor. It was mainly important for my own experience and understanding of how things work in this industry. Though, I felt like it was not enough for me and I was pursuing something that would be better paid and help me grow. Thus, I made a decision to try to take a chance to become an editor of the sports team, which enriched my experience with more freedom and space for personal decisions. Surely, it was a great way for me to learn and improve as an editor; however, it was not deserving since the pay was so low that I thought as if it had become a waste of time rather than an enriching experience. Working there for three years, though, enriched me with all the necessary skills needed to try other more perspective opportunities. Thus, my path was redirected to working for a successful and famous magazine about poker, which was called Poker Player Newspaper. This is where I decided to settle on for a while taking advantage of what the magazine had. I didn't realize how fast time had flown by so it took me 10 years to get the most valuable experience I have been dreaming about. These 10 years were the years of growth, progress, and movement. I was able to get to the bottom of what I was struggling with as an editor in my 20s. Sure, things take time to be accomplished and the main thing is to use this time properly to become who we were aiming to be in the past.  Now I am recognized as the main editor of Poker Player Newspaper. Practice, experience, knowledge ‒ this is what made me who I am today. Having it is a precious piece of information that I am putting here for you now since I decided to start a blog. I would say blogging is another way of self-expression for me where I enjoy letting out my thoughts, ideas, experience, and just helping people out with what they're interested in.
Briefly about my private info, I used to be married, and, unfortunately, it did not work out for me. I seem to enjoy more freedom and highly appreciate my personal space, so I got divorced from my wife already 10 years ago. Though, I have a wonderful son. Since I am not a family man, I dedicate most of my time to my work where I find joy, happiness, and the source of self-realization.
Like everyone, I have my favorite things to play and these are slots and poker. I like only them because poker is played against other people, and from my childhood, I remember myself to be competitive and be a winner. So, it's a great way for me to compete with others considering I am a skilled gamer, then the win is on my side in most cases. As for slots, I like them because they seem to me as an entertaining activity.
A couple of words about my favorite casino providers. EGT is, which also stands for euro game technology, a high-quality provider that does its best to always produce the best of the best slots and games. What I like most of all in them is their fabulous graphics, design, and swift operational system. So, no surprise that they are now considered as well-known ones in the gambling industry. Yggdrasil is another casino provider, which I appreciate a lot for its marvelous design, graphics, and 3D animations. In my opinion, this is what Yggdrasil is best at and makes their gamers stick to them for a long time. Endorphina is in the ear of all for its premium quality, which is appreciated by its fans. Personally, I regard Endorphina as the one with a high reputation that has no ends to grow further.
Apart from favorite providers, I play slots that are a great way to try my luck to hit the jackpot. All of us strive to become rich and it could be a great chance for all of us, which does not require you to have many skills and keeps you engaged as well.
I like the following games to play when I want to enjoy my free time. Book of Magic, Book of Oz и Gonzos Quest, and I would say that each game has its own distinguishable features that may be liked by the majority of players and may not the rest.
As for casinos, I am not a fan of them, so I don't like my favorite ones but I consider the policy of InstantPay as the best one due to its name, which suggests the fast speed of transactions and this, thus deserves my positive feedback about them since for most people the speed of transactions is crucial and says a lot about the casino and its reputation.
Biography of Robert Sounder (Author of CasinoBrend)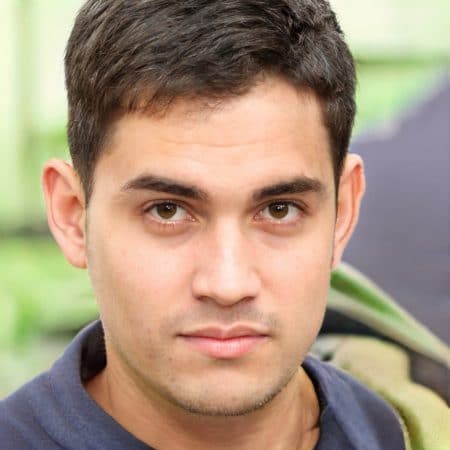 My name is Robert Sounder and I am an avid lover of casinos with extensive experience. I find casinos fulfilling and dedicate my time to playing them most of my time.
Playing casinos is like a sports race that catches your attention and interest and where every time you either win or lose because there is not such a thing as "enough".
Surely, the internet has made us a little bit lazier, so we rather do everything online than going to the location. Sometimes I am like a couch potato and play online at my home. However, playing with real faces and people is more practical and enjoyable because you get more real experience. Though I roaned all the casinos in the Netherlands, I am originally from Belgium. Things don't stand still and I decided to pursue my dreams in another country, which was the Netherlands.The casinos here in Amsterdam are just lovely and here you are literally faced with the temptation to try out many things. So, moving to this place was a wise decision that was fully supported by my lovely girlfriend, Samantha. She's the one who shared my passion every single day. Previously, when I was in Belgium I thought as if I needed something that would spark my enthusiasm and interest and this is why I started thinking about moving to another country and finally bringing newness to my life. Even though I am 29 years old, it seemed like I felt so old there and lacked interest or ideas about how to grow as a person next. I guess it's all about habits and when you do something for a long time at the same place with mostly the same people. In Belgium, I tried all the casinos and played everything I could play. I actually started playing when I was a teenager of 18 years. This is when the passion for adrenaline and novelty appeared and started following me every time. It seems like I was looking for an exciting and gripping experience that would spark me and my emotions. Such passion from an early age made me want to learn more and more about casinos and participate in any kind of competitions dedicated to casinos where the word "to win" was like a call for the challenge for me. So, I tried many things as a teenager that made me understand that playing in casinos is like diving into a different world far from what reality was.
When I was 18 years old, I thought that stable and predictable life is not for me, so I was looking for something that would keep me interested and motivated, something not fully predictable and truly exciting like playing casinos. So, I started participating in different tournaments that helped me not only dive into casinos but get the essence behind it. It was a great experience for me. I was happy to see how I was progressing and improving my strategies. It took me years, though. But I am sure that these years were the most important and revealing to me. Sometimes I won a huge amount of money and sometimes there were days when I lost as it was for everyone. I would even say that I had a special day because I lost a lot of money. As an expert by myself with extensive experience, I think everyone goes through it and it's absolutely normal. Over the years my experience has grown and I started working as an author and consulted newbies at casinos who wanted to get a better idea of how this industry works in general.
Having tried a variety of slot providers, I would like to highlight the three most preferred providers that I find as pretty good ones. Red Tiger slot provider is a really reliable casino because its games are supported on absolutely any operational systems without bags. Their HTML5 gives gamers an opportunity to play slots on mobiles as well, which is great for those who enjoy playing at any place. The second slot provider which is a new one but has already got enough positive feedback and earned trust within a short period of time is Thunderkick. It positions itself as a gaming casino where "intimacy" means a lot, so you are welcome to express your thoughts or concerns about your experience there. The third one is called NetEnt, which I appreciate a lot for its marvelous design, graphics, and 3D animations. In my opinion, this is what NetEnt is best at and makes their gamers stick to them for a long.
Apart from slot providers, I have my three favorite slot games which impressed me most of all. The first and most likable one to me is Blood Suckers from NetEnt. I like that it's an absolute pleasure to play a game with vampirism graphics, which creates a sort of mysteriousness for lovers of gothic design. You are also given 5 reels and 25 pay lines, which are good enough to enjoy all the features of the game. The second slot game, which I have found just recently is called Hot Line from Ent. Even though it's a branded slot game, I found it really engaging with all its music, fashion, and TV series. This game resembles me 80' because of its style, service, and nice sounds. Pink Elephants from Thunderkick is another slot game that I adore a lot for its creative idea. It's like out of the world where elephants are not grey as they really are but pink, which adds some spice to the game and makes it look funnier. I also like the amusing characters of the game with all the Safari design.
Lastly, I would also like to share with you my experience of finding good casinos which would give you as much pleasure as they did to me. I guess almost everyone knows about the LVBet Casino because it has been in the public eye for a long time. It has a lot to do with legality and even only adults are strictly allowed to play there. However, what I really like about this casino is its variety of games. You are free to choose from literally different slots from more than 1000 games. Since I am a particular lover of video slots, this casino does the best job with it, providing high-quality video slots games in particular. The second casino, which immediately fell into my soul, is Casino Planet. I suppose it's all about the style of the casino which made me like it a lot because I am visual myself and enjoy it when the design is on the top level, so if you are too, then this is a very good choice for you. The third and last one is called Slottica online casino. What I found interesting in this casino is that everyone can choose how much to deposit because the casino has a lot of nice deals and slots for any taste and preference.
Since I am an expert with previous experience that I obtained over the decade I can definitely say that it's worth getting informed firstly and then starting your experience. It's true that we all learn from our lessons that we go through in reality but trust me if I went through these ups and downs, I am here to share with them for you. You will surely save your time and realize how much you can learn from slowly and carefully dedicating your time to reading the articles that you may find on this website, which is the best thing you are able to do right now. So, forewarned is forearmed. Check out more articles about casinos here on this website.