Nowadays, you can find many people who broadcast themselves online. They do various live actions and some of them gather many thousands of viewers during the streams. Someone plays guitar, piano, other musical instruments or sings for subscribers. Some streamers are testing new computer games or playing the most popular games of our time. Of course, game streamers that show skills in Fortnite, Counter-Strike, or other games that are popular around the world have a great chance to be successful. The only ones who can compete with gaming streamers in popularity are the coolest casino streamers.
Why Online Casino Streamers are So Popular
Stars of online gambling such as Slotspinner, NickSlots, and LetsGiveItASpin are very popular. There are many thousands of experienced and new players from different countries watching their live broadcasts. Newbies at online casinos learn about different gambling websites and which games are the best choice for gambling at money. At the same time, experienced players chat online with the streamer and with each other. During such communication, gamblers share the information which increases the chances of winning.
Of course, we want to tell you about all the best casino streamers, but then our article will be very verbose. The fact is that the activities of some casino streamers are incredibly interesting and unpredictable, like the roulette wheel. Several Hollywood celebrities envy the popularity and recognition of these streamers.
Now you'll find out all the highlights about the casino streamer LetsGiveItASpin. We have put together all the facts and verified information. In a few minutes, you will see why this streamer deserves so much attention.
How LetsGiveItASpin Began His Career as a Casino Streamer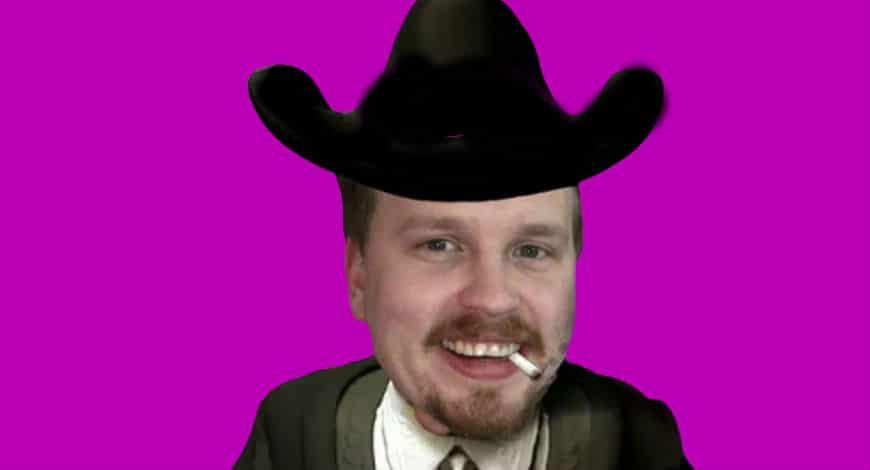 First, let's find out what LetsGiveItASpin's real name is. Even though some of his followers don't even know it, LetsGiveItASpin is Kim. This Streamer is honest and straightforward with his subscribers. Kim has never classified any personal information and always tells only facts about his experience. This makes him different from some other online casino streamers. But about this topic is not in this article, it is a theme for a separate story.
Streamer LetsGiveItASpin is a former professional player. He specialized in poker and was a cool player. But a few years ago he decided to radically change his lifestyle. About five years ago, he wanted to try himself in another field and become useful for gamblers. The first LetsGiveItASpin YouTube videos appeared more than four years ago. These videos showed how Kim wins while playing slots and were not very long. Some of the videos were a few minutes long, and some were only a few seconds in duration.
The audience immediately liked him because of his sense of humour and sincerity. This is what makes LetsGiveItASpin different from many other competitors. And when Kim started making a few hours LetsGiveItASpin streams, the number of his subscribers began to increase rapidly. In these online sessions, the streamer played different slot machines and communicated with the audience.
How did LetsGiveItASpin Became Popular?
Kim didn't become popular right away, but it happened quickly. After the very first short videos on his YouTube channel, he didn't have many subscribers. But as soon as LetsGiveItASpin started making online broadcasts, everything changed. At every next live LetsGiveItASpin stream, the number of viewers became more and more. But most importantly, many of these viewers became his followers. Gamblers wanted to follow him not only on his YouTube channel but people also followed LetsGiveItASpin on Twitter to not miss anything.
In this social network, the streamer publishes posts not only about various slots, bonuses, or other important information for players. LetsGiveItASpin has filled his personal Twitter page with a lot of humorous posts that are funny. Of course, mostly these posts are about gambling. But there you can also find out how Kim spends his free time when he doesn't play the slot machines and doesn't get the biggest winnings at online casinos. On Twitter, he has almost 3.5 thousand followers, who closely follow everything that happens in the life of the streamer. You also will not take a very long time to find out his favourite dishes, guess about Kim's political views, and of course get the most important information about online gambling.
Also in 2016, Kim created an account on Instagram, where now he has over 1.5 thousand subscribers. The LetsGiveItASpin Instagram page contains many memes and videos about slots, bonuses, and many other interesting things.
In addition to all of the above, Kim follows the current trends and regularly makes streams on Twitch. On this video platform, he plays the most popular slots and communicates with the audience as usual. Some of the LetsGiveItASpin Twitch sessions he adds to his YouTube channel. Thus, each of his subscribers can watch how the streamer makes the biggest wins whenever they want.
Kim is so popular today because of his YouTube channel, which already has almost 55,000 followers and activities on Twitter, Instagram, and Twitch. Besides being a gambling specialist, just a cheery dude to have fun with, LetsGiveItASpin knows how to attract new subscribers. Probably no one would dispute that Kim is a great promoter and knows what online casino players want.
Biggest Wins of LetsGiveItASpin
Well, we've found out almost everything about LetsGiveItASpin. But now it's time for the fun part. Now we're going to tell and show the biggest wins of Kim.
We just want to warn you that even such popular casino streamers as Letsgiveitaspin have losses sometimes. Kim doesn't keep it a secret and tells his subscribers honestly about these experiences. Also, LetsGiveItASpin regularly warns his viewers about the risks of gambling.
All these moments and close monitoring of Kim throughout his career indicate that Letsgiveitaspin is not a fake casino streamer. He plays with real money, sometimes loses, and sometimes he has big winnings.
Despite Kim's many wins, we were able to choose the top three. Now you will see the slots where the biggest winnings happened with LetsGiveItASpin.
3rd place: €7,000 in five minutes thanks to Jammin' Jars (1745X)
Kim admits that he had to make five deposits and lose a few thousand euros before he got such a juicy win in this slot. Also, the streamer recommends playing with small stakes in Jammin' Jars, because it is an incredibly volatile slot machine.
If you like innovation, then you will surely enjoy this slot machine. Push Gaming, which has a good reputation, are the creators of Jammin' Jars. This slot is a novelty with optimal technical features. Jammin' Jars can be run on stationary and portable devices. Maybe you will be lucky as the LetsGiveItASpin?
2nd place: €9,500 with Money Train (1900X)
Now you're goanna see the highlight from a longer session. Surely you'll have fun watching Kim almost fall out of his chair when he saw how generous this slot machine is. His response is not surprising, because to get a win of 9,500 euros when your bet is only 5 euros is damn cool. Now we're going to talk a little bit about this amazing slot machine that can be so generous. The game was launched just at the beginning of August 2019. And as we see, LetsGiveItASpin immediately understood all the advantages of this slot.
1st place: Kim's biggest ever slot win with Razor Shark (2373X)
Have you ever seen anything like this? It's fantastic to win almost 24 thousand euros when your bet is only 10 euros. We don't even have to describe anything here. Just look at Kim's response when he watched how Razor Shark gives him the money. Although LetsGiveItASpin is an experienced casino streamer, he was shocked by the generosity of this slot machine. Okay, let's see what Razor Shark is, and what its advantages are. The game was created in August 2019 and immediately became popular thanks to LetsGiveItASpin and his insane win.
Conclusion
It's time to summarize the Streamer Review of LetsGiveItASpin. Kim is one of the best online casino streamers of our time. And according to some gamblers, he is number one.
The fact is, he's honest with his viewers. Although Kim regularly shows his big winnings at online casinos, he also informs his subscribers that he sometimes has huge losses. LetsGiveItASpin reminds people that gambling cannot be a permanent source of income and you don't have to risk your last money to play online casinos. Kim asks not to forget about these rules, because gambling is just an opportunity to have fun, no more and no less.
But first of all, Kim is a fun dude who's curious to follow. In addition to giving the real gambling experience, he also communicates with the public on any topic. That's why even those who aren't gamblers or those who are just getting acquainted with online casinos are watching Letsgiveitaspin.
Due to this review, you found out that LetsGiveItASpin not only has its popular YouTube channel. Kim is also very active on Twitter, Instagram, and Twitch. But of course, the casino streamer is most popular on YouTube, where his channel has over 54,000 subscribers.
Kim devotes a lot of time to his YouTube channel and replies to many of its viewers' comments. As you understand, questions are not always just about slots, bonuses, and online casinos. Viewers are often interested in Kim's personal life, they want to know more stories about his previous personal experience in gambling and plans for future life. LetsGiveItASpin tries not to leave questions unanswered, and for this, he gets many likes and new subscribers.
LetsGiveItASpin FAQ
❓
Does LetsGiveItASpin play with fake money?
✔️ No, there hasn't been a single such case with Kim. For this streamer is important his reputation, and he does not play dirty games for his benefits. Although many other casino streamers have been caught in the act of cheating. Letsgiveitaspin and fake money are incompatible things!
❓
Where else can watch LetsGiveItASpin besides YouTube?
✔️ Kim is also active on Instagram, Twitter, and Twitch. Also, casino streaming website casinogrounds.com and LetsGiveItASpin are helping each other to become even more popular. On this website, you can also follow this streamer.
❓
Does LetsGiveItASpin have losses?
✔️ Of course, apart from the big winnings, Kim also has losses, like other gamblers. LetsGiveItASpin honestly informs his viewers about this and reminds them that gambling cannot be relied upon as the main source of income.
❓
Who was LetsGiveItASpin before he started a career as a casino streamer?
✔️ A few years ago, Kim was a professional poker player.
❓
Is LetsGiveItASpin the most popular casino streamer today?
✔️ Probably, yeah. It' s safe to say that Kim is one of the 3 top streamers that make online streams about gambling.
❓
Is the number of LetsGiveItASpin subscribers increasing?
✔️ Yes, there's a constant increase in his followers.