Big Time Gaming is a great example of a small yet successful game developer. Read on to find more about it!
BTG Quick History
BTG was founded back in 2011 in Australia. The company's management team is headed by Nik Robinson, a true expert in the business since 1996, who developed a winning strategy and delivered unique games that were a big hit all around the world.
Big Time Gaming License
To prove Big Time Gaming slots are safe and fair to play, the company applied for a license and was subjected to various thorough inspections.
It obtained the following licenses: Alderney Gambling Control Commission, UK Gambling Commission, British Columbia Authority, Malta Gaming Authority, and Gibraltar Regulatory Authority. Quite an impressive list!
What's more, at BTG, they offer their own special licensing Megaways™ program encouraging other developers to join it.
Products and Services
The supplier is known for the development of different games, for example, for a governmental lottery or a casino.
The overwhelming majority of games are slots, without a doubt. Moreover, the video slots by Big Time Gaming are one-of-a-kind and in high demand among casinos and players all around the world.
As to other games, BTG does not deliver any solution for live casino lovers. So, if you prefer a live baccarat game, you will not find it here. Nevertheless, their gambling range includes such products as blackjack, roulette, and tap card games.
Award-winning Slots
Remarkably, BTG supplies software that stands out. The company's focus on delivering players big-time winning led to the creation of revolutionary gameplay.
In 2017, two flagship slot games, Bonanza and Danger High Voltage, received a prestigious award in the "Best iGaming Software Experience" category at the Casino Meister Awards. It is an incredible achievement for such a small-scale game developer.
Big Time Gaming Online Slots List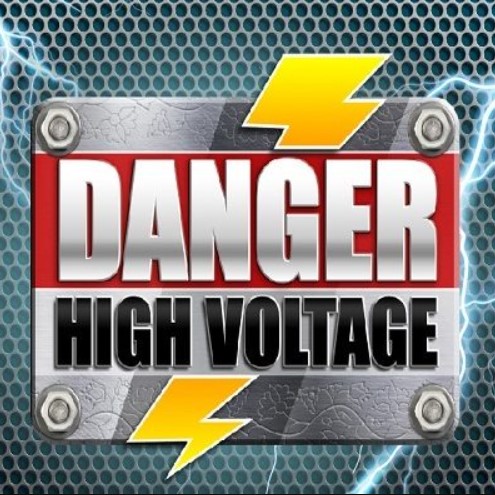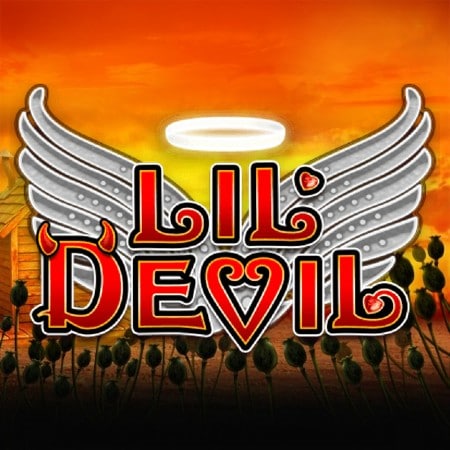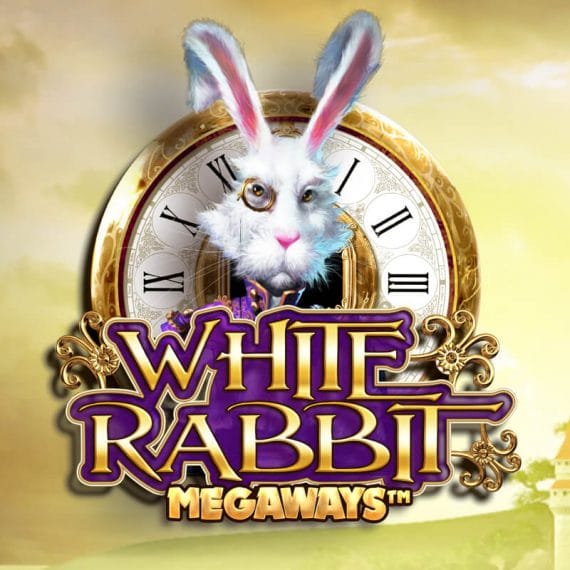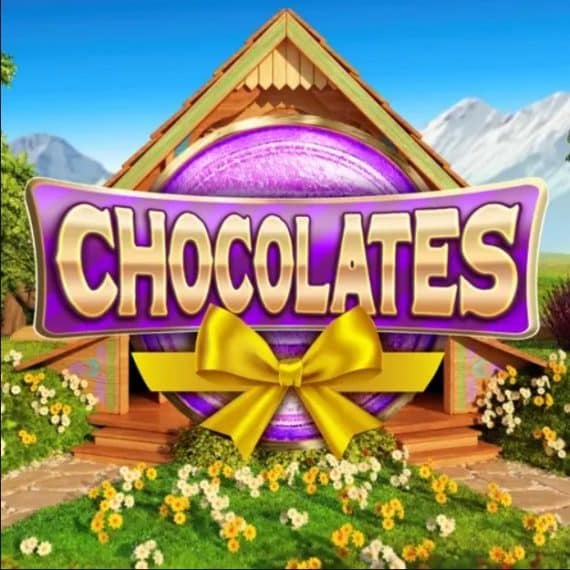 BTG video slots are well-known for their outstanding quality and unique style. A player always gets a feeling of immersion. The gameplay is exciting and enjoyable. Besides, the range of around thirty games includes slots for all tastes.
Among the most popular Big Time Gaming slots there are Bonanza, White Rabbit, Extra Chilli, Lil Devil, Holy Diver, Monopoly, Who Wants to Be a Millionaire, Queen of Riches, and others.
Slot Vegas Megaquads™ is one of the latest releases of Big Time Gaming with another pioneer gameplay mechanic. It enables to play four slots at the same time. The newest amazing option allows the merger of four machines into two, or two into one, accordingly. The number of ways to win in this case equals 16,777,216! That ensures an unforgettable gaming experience.
Nevertheless, here is a list of available BTG slots in alphabetical order for your convenience:
Bonanza Megaways™
Book of Gods
Cyberslot Megaclusters™
Donuts
Dragon Born
Extra Chilli Megaways™
Fruit Cake
Gold
Holy Diver
Kingmaker Megaways™
Monopoly Megaways™
POP
Opal Fruits
Queen of Riches
Royal Mint Megaways™
Slot Vegas Megaquads™
Star Clusters Megaclusters™
Starquest
Survivor Megaways™
Temple Quest Spinfinity
The Final Countdown
Viking Quest
White Rabbit Megaways™
Who Wants to Be a Millionaire Mystery Box
Who Wants to Be a Millionaire Megaways™
And there is more to come. Whether you prefer a magical story, adventurous event, space trip, or eager to experience some mystery, Big Time Gaming has the right game to provide excitement!
Megaways™ Slots
Megaways™ is a revolutionary game mechanic developed and introduced by Big Time Gaming.
According to the rules, to make the winning combo, there is no need to land equal symbols in one row as you may be used to. Megaways™ enables landing on contiguous reels and increases the number of ways to win. There are up to 117649 ways to win. That provides high volatility of the famous slots by Big Time Gaming.
Such slots do not involve any jackpots. So, you will not find 7 jackpots at Big Time Gaming. However, there is a great offer of numerous pleasant bonuses, such as multipliers, free spins, and others.
Pay attention to landing over three matching symbols on each reel from left to right, for example, on reel 1, 2, and 3. Only in that direction will such a combination win the game. You will not succeed if you go from right to left or any other way around.
In addition to that, your win will depend on your wager. That means the bigger your bet is, the higher it will be multiplied eventually.
Several games are using the Megaways™ engine: Bonanza, Extra Chilli, Kingmaker, Monopoly, Royal Mint, Survivor, White Rabbit, and Who Wants to Be a Millionaire.
What Makes Big Time Gaming Different
Big Time Gaming introduced its innovative idea of gambling slots and established several outstanding features.
All the games introduce a high win of 20000X max. And Big Time Gaming was the first one to implement such a feature. On top of that, there numerous bonuses, such as Megaways and different multipliers.
Slot's Features
BTG slots usually have 4 or 6 reels depending on the game. The number of symbols for each reel may change from one round to another. The number of symbols varies from 2 to 12, which significantly increases the amount of winning ways.
Slots deliver numerous fascinating bonuses, including free spins, wilds, numerous mega symbols, scatters, and so on. There are also different big multipliers that can multiply each other and ensure a huge payout.
It is remarkable that all the slots have their exceptional graphics and soundtrack, which enhances the emotional intensity.
Feature Drop Bar
The company delivers its players another inimitable option. Feature Drop is a one-of-a-kind opportunity to buy bonuses right away. This means that you do not need to wait and hope for the bonus round. It is easily accessible at any time. And that is what makes the game so captivating.
Whenever you have difficulties in obtaining a free spins bonus by the scatter during the game, remember about the Feature Drop and buy it instantly. In Big Time Gaming's White Rabbit, for example, this feature is 100X your wager worth. However, the cost is different from one video slot to another.
BTG Slots RTP and Payouts
Practically all the slots have a good return to player rating. On average, the Big Time Gaming RTP is considered to be around 96.26%. So, mostly, the slots deliver great value for money.
However, different slots have their rate. The highest RTP of 97,72% belongs to the White Rabbit. The lowest, on the contrary, equals 94,95% and refers to the Fruit Cake.
Here is a list of a few more slot games with the highest RTP:
Starquest ‒ 96.90%;
Queen of Riches – 96.90%;
Extra Chilli – 96.82%;
Final Countdown – 96.65%;
Holy Diver ‒ 96.54%;
Star Clusters Megaclusters – 96.54%;
Donuts ‒ 96.54%.
As for the payout, it will mostly rely on bonus features, like, for instance, the multiplier. The outcome depends on the initial wager that is being multiplied during the game.
Betting Options
With Big Time Gaming slot games, the company tends to meet the needs of all players willing to join their unique gambling world. That is why the wagers can be made at multiple levels.
Multi-level Stakes
For starters, if you would like to become familiar with the slot or simply feel like keeping your wagers small, you can make a minimum bet of 0.01 credits. It is very convenient for careful gamblers or the ones with a lack of budget.
Nevertheless, for daring players willing to take a risk and win big time, the bet can be as high as 400 credits.
The Top BTG Slots
Here is a quick review of the four most popular video slots.
Extra Chilli
It is a fascinating Megaways slot with high volatility and an authentic atmosphere of hot, noisy, and cheerful day on a Hispanic market. You can almost sense the smell of garlic while playing the slot to get the hottest gambling chili.
As a bonus, the slot delivers feature drop, an extra reel, and free spins gamble. There is a chance to win 20000X your stake.
Bonanza
There is a special place for the Bonanza slot in the Big Time Gaming range. High RTP and volatility make it one of the best Megaways games. An adventurous theme and colorful graphics heat the excitement.
The game is filled with bonuses, such as scatters, wilds, free spins, multipliers, and others. It is possible to win 10000X your stake.
White Rabbit
The most magical Megaways slot features Lewis Carroll's characters. Caterpillar, Mad Hatter, Red Queen, and other symbols not only place you into the fairy tale but also deliver numerous outstanding features.
Big multipliers, scatters, extending reels, wilds, and other bonuses make the gaming experience pleasant, beneficial, and truly unforgettable.
Lil Devil
A unique gaming experience is provided by the theme based on the popular song. The slot has high volatility and RTP. The symbols are placed in four rows on six reels ensuring 4096 pay lines.
Numerous bonus features, including free spins and multipliers, provide a chance to win 50000X your stake.
Where to Play Big Time Gaming Slots
Being in high demand among players all around the world, most authorized casinos offer Big Time Gaming slots.
List of Casinos
Mobile Gaming
Big Time Gaming slots are accessible on different devices. You can play the game whenever you want, either on a desktop or laptop computer at home or mobile phone. The platform is adapted to any system: Windows, iOs, and Android.
Pros and Cons of the Game Provider
Indisputable advantages of BTG slots are outstanding bonus features, unique Megaways mechanics, great design, beneficial and pleasant gameplay.
But the limited range of slot products and the lack of other games serve as the company's weak point.
Final Thoughts on BTG Casinos
Big Time Gaming deserves your attention without any doubt. One-of-a-kind slots are worth at least a single try. The company delivers only top-class products for the best and most pleasant gaming experience.
FAQ
❓ What Casino Games Does Big Time Gaming Offer?
✔️ You can choose among slots, blackjack, roulette, and tap card games.
❓ Where Is Big Time Gaming Based?
✔️ The company is located in Sydney, Australia.
❓ Can I Get a Bonus at Big Time Gaming Casinos?
✔️ Yes, most casinos offer a deposit bonus along with additional free spins.