We all think about online gambling sometimes, right? Even so, it's important to watch professionals first. That will help you to understand whether you want to try it out or not. Or maybe, you're already playing, but want to learn more? Or a professional that wants to find like-minded people? You've got to the right place in any case! This article is going to meet you with one of the newest slot games streamers – markoLASSO.
A quick overview of the article:
Who's That Guy?
Career's Start
Here Comes Popularity
Main Wins
All Summed Up
Final Lines
FAQ
Who's That Guy?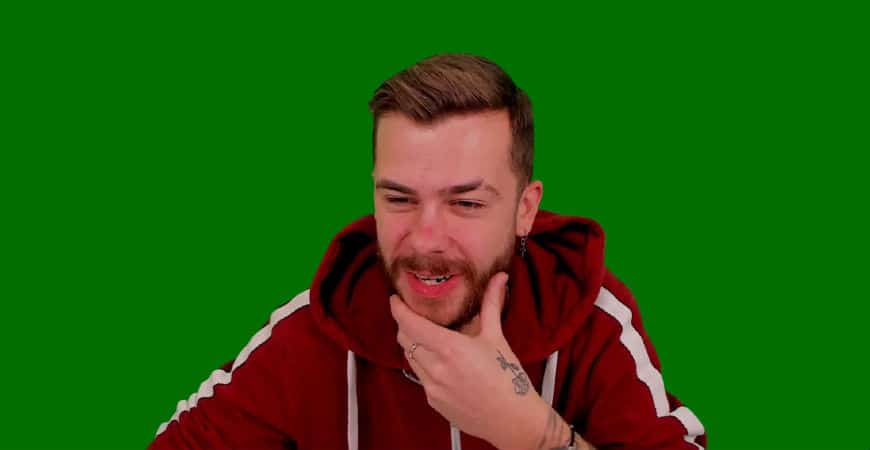 Meet markoLASSO – a young casino streamer, currently living in Malta. Not any kind of an arrogant person, but a simple guy from Sweden. Not much, right? That's the point! This is the feature of this streamer – he is talkative and quite open, but we still don't know more about him.
markoLASSO is a real example of a streamer that gets popular, staying a baffling person.
Even so, there are still things that are well known about this guy. Now he is making lots of YouTube videos and Twitch broadcasts. His works provide you with the best info on the online gambling industry with its pros and cons. That will let you know more games and understand their specific features.
His content is all in English, so there won't be any problems with understanding it. Besides, in case you don't understand something, markoLASSO's fans are always there.
Career's Start
Like every other person, markoLASSO has been dreaming of becoming popular since childhood. At some point in life, he decided to go deeper into his YouTube activity, but here goes the question –what to film? That didn't take long to answer. This guy has always been fond of discussing things and trying something new. This made him think of joining the ClassyBeef Family, so he could work with other people, doing what he loves. And so, he spent some time, working in a group. That improved him as a streamer and let him better understand the rules of slot games. After some time, he developed into a great streamer with a wealth of experience. He has already got acquainted with many other streamers and learned lots of new things. Sometimes we all start thinking of working on our own, right? There may be different reasons, but it all ends up the same –we go further alone.
Briefly, at some moment, markoLASSO decided to leave the group and work alone. He has got enough experience for starting his channel and go deep into work. He already knew a lot of things about how to play and win then and the only thing he needed to do was creating his own space.
And so markoLASSO decided to work on his own. It didn't take long to create a YouTube channel. Besides, he's bettered his other social networks' accounts. The first videos became popular in the blink of an eye, which is understandable. One cannot deny that his sense of humor and special way of thinking affirms him as a promising streamer. Moreover, awareness of different slot games' types makes him share his experience. He usually does that, while playing, as he answers every message in the chat. Besides, he is usually quite opened in IG, so his subscribers feel free to text him if they have any questions.
Hard work can become a pleasure if it's your hobby and markoLASSO's videos are a clear example of that. Starting as a free local streamer, he has got a big audience quite fast thanks to the quality of his videos. A significant role was also played by his friendliness. His fans know him as an easy-going person that is always there to make them laugh and support everyone.
Here Comes Popularity
But the first steps were just the beginning of a great career. Being a young local streamer, markoLASSO is still gaining popularity among YouTube viewers. His videos now count up to five thousand views, while his Twitch account now has about 20k followers. The amount of followers and subscribers keeps on going up, so we're watching a star getting born. Improving the quality of videos and finding new sources to share, this guy gets famous even more. The influence of ClassyBeef, spintwix и LetsGiveItASpin can be easily noticed. Even so, markoLASSO still has his own style of gambling, the same as interacting with the audience. He usually greats new fans, thanking them for donations and discussing different topics. He focuses not only on gambling but also on the lives of his fans, their countries, and preferences.
He always tries out new slot games, noticing their features and explaining them. Moreover, he knows where to stop – and that's a significant thing in casino streaming. That's well-known that not stopping can lead you to horrible consequences.
So, this description needs to get summarized all in one. Why is the popular despite being young and local? How does he do that? The reasons for his popularity are pretty easy to understand. Let's make them clear:
First of all, his life reactions. markoLASSO shares his true emotions through the videos. Doubtless, that's worth watching him, at least to feel the same. Screams, hands claps, astonishment –all in one can be seen on his channel. But be aware of it – just in case you don't like this type of thing.
Secondly, his eagerness to share the experience that he's got. While streaming, markoLASSO shares some precious advice with his viewers. Shortly saying, his videos are not only entertaining but also useful.
Thirdly, his interactions with subscribers. Every time he gets a message in Twitch chat, markoLASSO answers, even if it only says "hi". For sure, this makes his viewers satisfied with how he treats them. Except for that, he is always there to support them in case they got problems.
Main Wins
So, let's have a quick look at his videos. markoLASSO has lots of them, but of course, his wins are the most interesting ones. They usually contain a lot of live reactions and show how lucky this guy is. Down below you will find links to his biggest wins and enjoy them all.
1054X on Reactoonz 2
We're starting by watching "1000X Hit on Reactoonz 2 on releasing day". Here we can see him playing and also interacting with his audience. markoLASSO answers every message, as he always does, so his subscribers feel comfortable. You can see his true reaction to the win and that's how pure joy looks like. Astonished and happy, MarkoLasso can't believe his own eyes. By the end of the video, he gets €21,083 for one game only! This is a huge achievement, for sure!
Meanwhile, his followers keep congratulating him in comments, so he feels their support. It's easy to see this connection between him and his fans just by watching the videos.
736X on Fat Santa
Going deeper into markoLASSO's work, we're coming to another video –"Huge wins on Fat Santa & Fat Rabbit". In this video, we're watching him playing and interacting with his audience. This video goes around two games actually –Fat Santa and Fat Rabbit. We will discuss and describe only Fat Santa here. So, MarkoLasso's playing, fans are waiting, and what's next? Fat Santa gives him €11,051, which is an incredible result! MarkoLasso's getting more and more money while playing, screaming with pure joy. That's not a surprise for his followers though – they know he always gets lots of wins.
2017X on Ancient Egypt Classic
And last, but not least – "Huge win on Ancient Egypt Classic!". While watching is easy to notice how markoLASSO 's treating his fans.
At the end of the video we see him being happy again for an obvious reason – he's won again! This time markoLASSO has won €10,087in ten free spins!
All Summed Up
To sum up all mentioned above, markoLASSO's videos are definitely worth watching. Growing up as a streamer, he keeps on being an easy-going person that welcomes all his fans. Whether you're a beginner or a professional player –you'll enjoy watching him anyway. Except for the chill vibe he's also been providing you with useful information. All the things he says contain personal experience.
Fanbase doesn't contain many people yet, but that's a matter of time, as it keeps growing day by day. Basing on all mentioned, quite soon we're going to celebrate his 1M YouTube button.
Final Lines
So, what can we conclude after all the above?
So, shortly saying, markoLASSO is a new-born YouTube star. This guy is making broadcasts and videos about online gambling.
Starting as an ex-member of ClassyBeef Family, he's already become quite popular. After lots of work in this company, markoLASSO started his career and now gets more and more famous day by day. This streamer gained a lot of experience while working in a group and now uses it for himself. He's been making short videos about different types of slot games lately. In every video, he provides the viewers with actual information about online gambling. Moreover, he makes his subscribers feel comfortable with his stories and jokes.
When it comes to his behavior in social networks –he's quite talkative and shares a lot on his Instagram. Besides, he's got an active Twitter account, where he usually posts the latest news. Broadcasts and videos get uploaded on YouTube and Twitch.
All the videos contain lots of useful information, spiked with good jokes and chill vibes. Whether you're a beginner or a professional player, markoLASSO is still worth watching.
FAQ
❓
You've mentioned that he always answers on social networks. What are they?
✔️ That's a good question. markoLASSO has a lot of active accounts where he talks with his followers. There he answers their questions, supports them, and makes them laugh. Twitch and YouTube contain videos, while Twitter and IG are more about the latest news.
❓
Is there anything more than jokes and wins? Why would I watch it?
✔️ For sure, there is much more! MarkoLasso shares personal experience and creates a warm atmosphere between fans. Moreover, the videos are pretty short, so you definitely won't waste your time watching it. Most likely he makes it on purpose, as it's way more comfortable for viewers. Useful, funny, short –what else can be better for a video?
❓
How can you explain his success?
✔️ markoLASSO's success isn't about advertisements or friendship's perks, but about the quality. He always chooses sources carefully, thinking a lot of his followers. The format of his videos isn't chosen by accident. Besides, his way of interacting with the audience is also a reason for his popularity. No fan loves a rude streamer, vlogger, or anyone else. So, friendliness and a good sense of humor can also count as reasons for success.