Streaming is a new digital art that appeared in the 21st century. Lots of people from all over the world are trying to find their viewers. They post videos devoted to different topics. Gambling industry is not an exclusion. Not long ago casino players used to pay in gaming houses.
Nowadays the situation has changed. It is connected with online casino development. It is much easier to stay at home and to play popular slots and games. New technologies offer unforgettable atmosphere without leaving home. Lots of streamers decided to make a profit from this achievement. Some of them have reached popularity and get money, and some disappeared forever. But examples of successful streamers always urge people. Everybody thinks that he can reach the same height or even more.
It caused the explosion of casino streamers. One of them is a Finnish guy MiikaPekka. His story shows that nothing is impossible in the world. He could reach popularity within a short time. His success can't remain unnoticed if we look at his biography. He is only 27 and has lots of viewers from different countries. His followers find his content exciting and useful. At the same time, Miika leads a typical life. He is not an internet star. He publishes what attracts people. It is just slots and games videos.
MiikaPekka – the Way to Gambling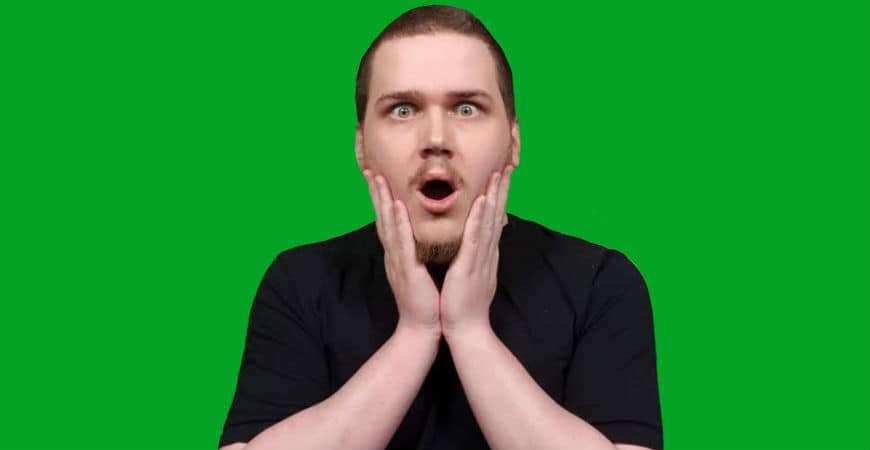 Miikapekkais a Finnish guy who could achieve popularity with his efforts. When he was a teenager he wanted to play slots with his friends. It was impossible for them because of age. Miika told that they took their bikes and went to the nearest store. There were some slot machines. The trouble was that friends couldn't play because of their young age.
His first gambling experience is connected with another store in Finland. There was a slot machine that was possible to play. It was a small coffee shop. The owners didn't care who played slots there. The only term was to spend credits in the same shop. So, that was the first Miika's experience with slots. Since that time about ten years have passed. Now Miika is not the most popular streamer in the world. At the same time, he is the most honest casino streamer.
Being a teenager miikapekka followed casino streams. One day he got an idea to start his career. One more fact about Miika. He didn't start streaming immediately. He began his career on YouTube. Then it was transformed into streams and other accounts. First videos were quite unusual for a typical viewer. Miika didn't speak English. It caused some troubles. He didn't use a microphone in his videos. They may be called silent videos. But one day he decided to break the rule. Since that time miikapekka YouTube channel started developing.
Miikapekka Still Popular or Not?
The popularity of streamers can be seen through the number of subscribers. If we look at some popular streamers they have thousands of subscribers. For example, CasinoDaddy has more than 50k subscribers on YouTube. It is difficult to compare with Miika's channel. He has only about 8k. At the same time, one can't say that he is not popular. He found his viewers.
The only disadvantage of miikapekka streamer is that he doesn't stream anymore. Now he is focused on his website. There a gambler can find useful information about casinos. Gamblers can find information about best online casinos, exclusive bonuses and so on. The website is developing and it speaks that users need such content.
The secret of his popularity is connected with his manner of presenting himself. It is also fair to his content. He is considered one of the most honest gamblers. He didn't focus on his personality. He is a real man who just plays slots and casino games. It attracts viewers as they always want to see realism. There are some facts that make him popular:
Realism;
Fairness;
Honesty;
Focus on the gaming process.
Lots of his videos on YouTube are silent. The viewers are only watching the gambling process. It is an interesting approach to present content. Nothing distracts people from watching the game. And this fact can't remain unnoticed.
As for his other account in social networks, they are not so active now. It is all connected with the same reason. Miika doesn't stream anymore. Miikapekka Twitch has about 3k followers. You won't find the streaming schedule there or videos. Now he is working on his website. The gamblers can find some interesting post on his Twitter. There are some interesting moments from the games. Miika doesn't lead active media life, but his content remains attractive for gamblers.
He doesn't like fakes. He even tries to connect with them to express his dislikes and indignation. Unfortunately, there was no answer.
Miikapekka Best Results
3015X on Money Train
Like many other casino streamers, Miika has ups and downs. His biggest winnings are not immense in comparison with other streamers. But they are rather interesting to watch. One of his biggest winnings videos was published in October 2019. There Miika could win more than €3k. It is quite a good result for any slots player. You can watch his game here:
3420X on Danger High Voltage
A few days later Miika published another video on his YouTube channel. This game can be called epic. During the game, he was a really lucky man. The number of wild symbols was immense. You can watch it on the video here:
Due to this lucky moment, Miika could get good money. The total winning was more than €6k. It is a good profit for any casino player. As for the bet, it was quite small. He played with the bet of €2. The game was really exciting and capturing.
5325X on Dragon's Fire
Another greatest video win was published in November 2019. In this video, gamblers can see Miika himself. He is playing slots. During first attempts, he could get 50 free spins. With these free spins and the balance of €10, he could get more than €30k. It was a stroke of great luck for him. Watch it here:
In the latest winning video, Miika is in the focus of the camera. Most of the time he is silent without screams and shouts. He offers his followers just gambling process. He only shows that he is a real man who likes playing slots. He is devoted to what he is doing.
Conclusion
In conclusion, one can say that Miika is a real professional in his sphere. Though he doesn't stream anymore, he goes on working with online casinos. He makes observations and provides good bonuses for gamblers. Visiting his official website gamblers can get nice offers. He cooperates with many casinos and negotiates with them about attractive offers. He is devoted to what he is doing. He has changed his focus from streaming to creating informational boards on his site. His official website is quite close to Chipmonkz Slots. They both collect information about latest and newest casinos and bonuses. Even the style of the website looks similar.
Miika is a person, who likes to share his life's events. Miikapekka Instagram doesn't have thousands of followers. His content is really various. On his page, you can find his daily routine actions. He publishes nice photos of nature and his house. There are also some publications devoted to slots and games.
Miikapekka casino games are interesting to watch. You can hardly find shock content in his videos. Some of them are silent. The viewers can simply enjoy the gaming process. When you see Miika in the focus of the camera he is calm and quiet. You won't be irritated by hysteric screams and shouts like other popular streamers.
Some users may think that Miikapekka is fake. It might be suspicious that his streams disappeared so soon. Some users thought that his promoters were disappointed with him. They might stop investing in him. But it is not so, because of the following reasons:
Shyness. Miika is not very sociable. Even in his videos, he remains silent. All the popular streamers are impulsive. It is hard to imagine that promoters would invest in such a person.
Ups and downs. He is not afraid of speaking about his failures and wins. There are videos where he fails. Commercial projects are always trying to hide such content.
Not arrogant. Miika is not concentrated on his personality. He is not a brand. He is just an honest person. He presents content as it is.
Fair gaming. He plays on his own money. He told about it in one interview. He doesn't like gamblers who earned unfairly. And that is one of the reasons why he stopped streaming.
FAQ
❓
How did he come to gambling?
✔️ When Miika was a teenager he wanted to play slots. It was impossible for him because of his young age. Then watching some videos about casinos Miika decided to start playing online. He started with YouTube and later came to streaming.
❓
Is it possible to find his old streams?
✔️ Now his Twitch is not active. You won't find anything there about his old streams. The only way to watch his old videos is his YouTube channel. There are quite enough videos to get acquainted with him.
❓
Why doesn't he stream anymore?
✔️ Miika is not interested in streaming now. Partially it is connected with Internet problems. In one interview he mentioned that during streams he had internet failures. Some of his streams were cancelled due to this. At the same time, he is not very sociable. He prefers standing in the shadow.