There may be different reasons for coming here to this article. Are you just a passerby? A beginner? Or maybe you have been playing slot games for ages? Do you want to get better or find new friends? Anyway, right here we are going to reach any of your goals by telling more about FruitySlots! Scroll down to read.
What is FruitySlots?
So, what comes to your mind when you hear "FruitySlots"? It better be something cool just so it'd match with the actual meaning of it! Let's check out what FruitySlots is.
This is how they describe themselves: "Online Slots & Casino Streamers & Gambling Community". Even so, there is much more than six words!
FruitSlots is a community of streamers that helps you learn more about gambling. Besides, it'll help you to get new friends all around the world. Except for gaming they also make slot battles among Josh, Scotty, and Jamie – the main gamers here! Are you interested in participating, not also watching? We have great news! It is pretty possible to go into the team. Sometimes FruitySlots needs new gambling streamers, so what if it is going to be you?
Only want to be a viewer? That's great either! On their YouTube Channel FruitSlots post gambling videos, battles, and broadcasts. It is going to be an interesting experience for you to watch anyway.
How Did They Start?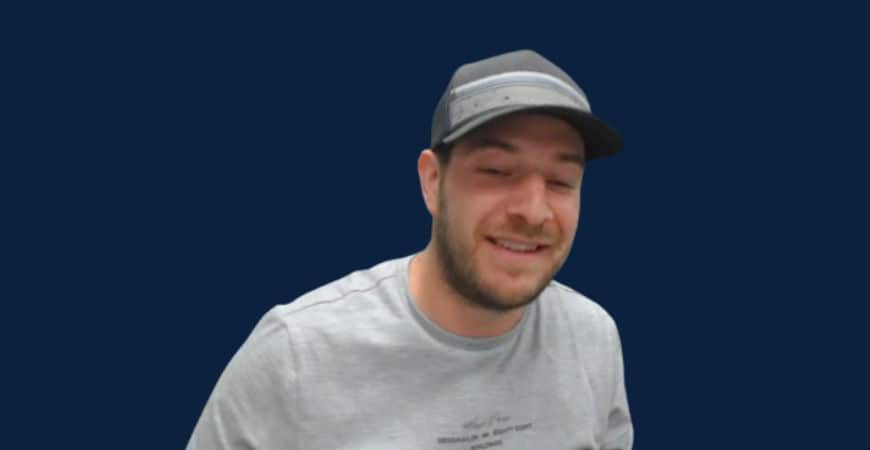 As we said before there are three friends – Josh, Scotty, and Jamie. Long ago they decided to start making YouTube videos and Twitch broadcasts. That's a common thing among young people to want to get popular, right? So, they began thinking about what to film together. These friends have always been thinking about gaming and making videos. What can be better? All mentioned, but also well paid. So, this is how they went into the gambling industry
They have started streaming and playing together, gaining new viewers day by day. After some time, they developed into a great group with a wealth of experience and many followers.
They have got enough experience for starting their site and going deep into work. Josh, Scotty, and Jamie continued working on their business altogether. They have bettered their other social networks' accounts. Their videos became popular in the blink of an eye, which is understandable. What can be better than having a company of friends playing together? Work didn't separate him from each other, even though they have had conflicts, for sure. But dealing with each other and respect for their friendship was more important. After some time, they have realized that it was a great idea to create a community for streamers all over the world. Why? Well, mostly for creating the space for being yourself among people like you. Moreover, that may be hard to find friends among gambling players. Most people think it is some kind of sin to play, while actually, it is just another way of getting money. Of course, if we do not go too deep into that and do not get addicted.
Starting as a group of friends playing on Twitch, they got a big audience quite fast. A significant role was also played by their respect for their followers and viewers. FruitySlots are always there to answer any questions and remind about how good it feels to play. One of the best things about their gambling community is that you can find like-minded people.
What About Being Popular
The first steps were just the beginning of a great career. Josh, Scotty, and Jamie started as independent local streamers. Now the amount of followers and subscribers keeps on going up, and now their IG account has up to 2k followers. Meanwhile, their YouTube channel has about 33k people right now, which is unbelievable! By improving the quality of videos and finding new sources to share, these guys get more known. You probably have heard of markoLASSO, CasinoDaddy и Slorspinner. Their influence can be easily noticed in FruitySlots' videos.
They always try out new slot games, noticing their features and explaining them. Moreover, they are quite opened on many social networks. You can easily found them on Twitter, Twitch, YouTube, and Instagram (find all the links below).
So, this description needs to get summarized all in one. Why are they so popular? Why are people interested in following them? All the mentioned questions are not hard to answer.
The first reason for their popularity is the substance of their work. Making such a community takes a lot, as it needs to attract people and make them stay. But how do FruitySlots manage to do that? Well, all can get explained by their friendliness and professionalism. Their viewers always get useful advice and reasons to laugh.
The second reason is their interactions with subscribers. All the comments get fastly answered, same as every message. While streaming, guys also share some precious advice with their viewers. Every time they get a new message in Twitch chat, these streamers always answer, even if it only says "hi". Of course, viewers feel their respect.
The third reason is the atmosphere, created while streaming. All the videos provide their viewers with laughs and chill vibes. Of course, it's important for viewers to feel respected by their favorite streamers. FruitySlots are always here to answer any message they get. Whether you simply text "hi" or tell them about your problems, they will always be here. This is important for them to make this connection to their followers. In some way, it can explain their popularity too.
Main Wins
So, let's have a quick look at their videos. FruitSlots have lots of them, but of course, their wins are the most interesting ones. Down below you will find links to their most interesting videos.
1658X on Jammin Jars
We are starting by watching Scotty playing Jammin Jars. Here we can see him playing and also interacting with his audience. He answers every message, as he always does, so his subscribers feel comfortable. By the end of the video, Scotty gets 6,635€ for one game only! This is a huge result, for sure!
At the same time, his followers keep congratulating him in comments, so he feels their support. It is easy to see this connection between him and his fans just by watching the videos.
"This game!! Congrats on an Insane win Sir!" ‒ Michael Pressley
3202X on Temple of Treasure Megaways
Going deeper into FruitSlots' work, we are coming to another video ‒ "Temple of Treasure Megaways". This game isn't one of the most popular ones but still. In this video, we see Scotty playing and talking to his fans during the game. Jammin Jars gives him 6,405€, and at the end of the video, we see him talking to his friend. Scotty is as surprised as his fans and we can see his live reaction to that win. That's a huge win and his fans are supporting him down below in the comments.
"I really enjoyed watching this win that I just had to watch it again" ‒ Racheal Parkinson
3333X on Vikings Unleashed Megaways
And last, but not least ‒ "Vikings Unleashed Megaways". Here in this video Scotty tries getting bonuses and gets a huge win! His win is 6.667€ and down in the comments we can see the support of his fans:
"Fantastic, you boys deserve it, you all keep us entertained everyday :)" ‒ Donna Smiles.
Quick Summary
So, what did we get to know about FruitySlots? To sum up all mentioned above, FruitySlots videos are definitely worth watching. You can see these guys growing up as streamers. Are you a beginner? Or a professional streamer? That's not so important! In these videos, you will find what you need. For those who want to start playing, there are the latest games. FruitySlots will introduce you to the best games of chance ever and also help you to begin playing. If you're a professional this community will help you find new friends to play all together. There are a lot of people in their fanbase and all are up to play day and night.
Fanbase does not contain millions of people yet, but that's a matter of time, as it keeps growing day by day. New people are always coming, so soon these guys will be well known all over the world for sure.
Conclusion
So, shortly saying, FruitySlots is a casino streamers community. There are three main streamers – Josh, Jamie, and Scotty. They make broadcasts and YouTube videos with online wins and slot battles. All three present a group of great friends having fun together. Have you ever thought of getting your friends all together to play? FruitySlots are one of the greatest examples of this idea!
They have become quite popular after creating the YouTube channel. Now they do not only have it but also share info on Instagram, Twitter, and other social networks. They are quite active on the Internet, but the most important link to click is their website. After years of playing, these streamers gained a lot of experience and a loyal fan base. Lately, they have been making short videos about different types of slot games. Every video contains lots of laughs and chill vibes, so that is what attracts viewers the most.
When it comes to their professionalism – there is no problem with that at all. They are making short but informative videos about slot games. Moreover, their live reactions are worth watching. We can understand how good they are even by reading the comments section. Most of the comments are positive and contain lots of support. Even those people who do not know FruitySlots in real life keep supporting them. That lets us know that these guys treat their audience with respect and friendliness. Except for all mentioned, they are pretty good at editing their videos. Most of the videos are short, so all the viewers will not waste their time. Some of them have information about the biggest wins that FruitySlots have ever got. These videos are worth watching at least for the life reactions that they contain.
Shortly, their videos contain lots of useful information with good jokes and vibes. If you are a beginner, FruitySlots will lead you to the casino world and teach you things. If you are a professional then you will find new friends in this community. Moreover, you will get an opportunity to take part in the videos. That depends on your playing skills, so FruitySlots are not a closed community. Meanwhile, it can also depend on your English-speaking skills.
So, concluding, we can say that FruitySlots are definitely worth your time. Follow the links we have mentioned and have fun!
FAQ
❓
So why should I watch them?
✔️ Well, there are several reasons. The first reason is their professionalism and the quality of their work. They always try to choose the newest games. All their videos are short, which is pretty understandable. No one likes to spend too much time watching YouTube, so FruitySlots' usually make 5 mins videos.
Another reason for watching them is their live reactions. Every video contains a lot of good jokes. FruitySlots always share personal experiences and create a warm atmosphere between fans. The atmosphere created in the videos always has an impact on their fans. Moreover, the videos are pretty short, so you definitely won't waste your time watching it. Useful, funny, short – what else can be better for a video?
❓
How many people are playing there?
✔️ In general, there are three people, but this number can always change. Josh, Scotty, and Jamie always make slot battles. They often make broadcasts on Twitch, so it is possible to watch them playing in real life. Moreover, sometimes they are inviting new people to their team. So that can be a great opportunity to join professionals and improve your skills faster.
❓
What games they are playing?
✔️ As casino streamers, FruitySlots mostly play games of chance. They usually play some well-known games, such as Dead or Alive 2, Iron Bank, or Chaos Crew. For those who are new in the gambling world, FruitySlots usually give some useful advice.