Who are Stop and Step?
Did you ever hear about the streamer Stop and Step? If you play online casinos or slots, then most likely yes! If you have ever looked at reviews of famous casinos and slots, then you have probably come across reviews from this channel. The channel has existed for a long time, and the first video on the channel was posted 7 years ago.
At the moment he publishes videos and articles on the site regularly 4 times a week, on Tuesday, Wednesday, Thursday, and Friday.
Of course, there are always those who believe that all of his videos are fake and they are paid for, but if you make at least a minimal analysis of this situation, it is clear that this is written either by those who were unlucky in the game or those who just want to chat in networks.
In some videos, there are indeed moments when it is breathtaking that the guy dared to hide the camera and go to a famous casino or slot machine hall. According to his stories and tests, you can understand that he is a fan of what he does and that he did all this not for additional income, but to have fun and convey his opinion to the people who watch his channel.
He even has a news section on his website, which he regularly updates. There you can see the main news related to the world of gambling, how these or those events affect this world.
If you go to the forums for players, you can find many positive reviews about the channel and find its constant fans. The comments under each post on his social media pages are the same. So who is he and why is he so popular, let's try to find out?
Beginning of the Stop and Step career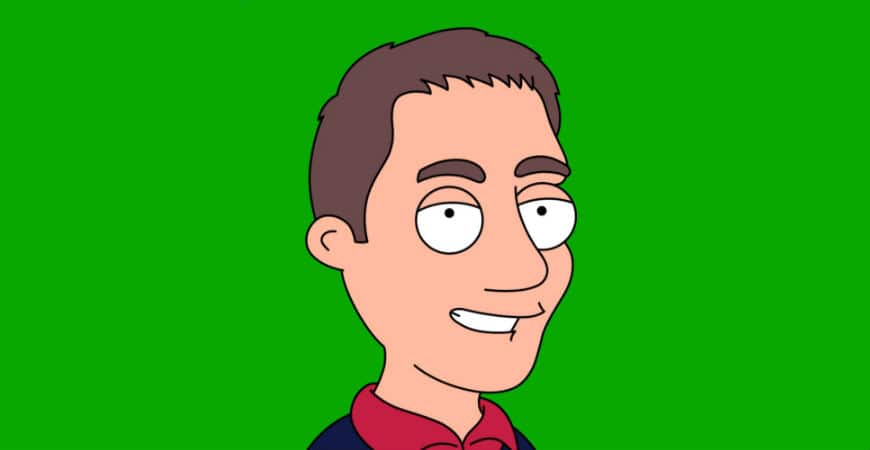 And so let's start studying the famous Stop and Step streamer. If you go to the official site, you can see very little information in the "About" section, we only know that his name is Darren and he lives in the UK. Most likely you understand why we will never see his face on the YouTube channel, because he shoots his videos where it is forbidden to do so, namely in bookmakers and casinos. In the video, you can see that he is not possessed by passion, and the guy does it all with a rather cool head and makes informed decisions. There you will only find a brief description of the channel's activities and the fact that all the bets that were made on the video were real and were made with real money from the player himself. The author also says that game tips, betting tips, and news are written for players.
If you look at some of his videos, you can understand that the channel does not look like it was paid for by any casino. The video shows very real situations that can happen to any player. This is not one of those bloggers who tells you to get rich in 10 minutes and never work again.
If you go to the very bottom of the videos posted on the user's YouTube channel, you can see that he started with ordinary videos that were filmed in rather poor quality, but it was rather unusual content at that time and users appreciated it. In the video, the guy just shows how he plays, without any voice acting. We can follow the progress of his game.
The guy uploads several types of videos. In some he shows how he plays regular slots, while in others he shows his trips to casinos, bookmakers, where he tries to comment as much as possible on everything that he sees in front of him, this makes his content more interesting than it would be there was just a hidden camera.
In the guy's video, you can see fascinating content where he will show you the Las Vegas casinos. In another video, you can see him already flying in a helicopter at the Casino de Monte Carlo and showing his viewers the rarest footage from inside the casino. The guy covers the problems with gambling that exist in the UK. Talking about betting restrictions and online slots bans. Nevertheless, his videos will be of interest to any person who has tried to play in a casino at least once in his life. Who knows, maybe this will inspire you to create something similar?
How Stop & Step got his Popularity?
After several videos posted on YouTube, the streamer's views increased significantly. This was and is a rather non-standard content that will be interesting to many people. If you take his first 2 videos, you can see that the number of views on them is approximately 5-6 thousand. And if you look at the third, where he shows his game of roulette, then the number of views is already 35 thousand! And the time difference in the video is only 2 weeks.
There is always a large number of people who are interested in casino or slot games. But this streamer was able to add even more interesting content to the content that everyone is already relatively used to. He was able to add even more excitement and extreme to where there is already enough of it. The filming format of his video makes your blood boil in your veins.
Darren is constantly releasing new videos about new games that appear on the net and in land-based casinos, tries not to miss anything and gives an overview for his viewers. This helps those who watch it to understand how this or that game works and saves them time and money.
To some extent, the guy can be called Robin Hood, since he risks his safety to show his viewers high-quality content, help people save money on playing slots and casinos. We all know that for filming in such places you can get a very heavy punishment, but this does not stop the guy.
Stop and Step Biggest Win
Probably, you all think that since the guy has been playing in the casino for such a long time, doing reviews, then he is probably a professional and makes a lot of money on it? Well, let's figure this out. If you make a small analysis of all his videos, you can see one of them, in 2018 he talks about a big win.
In the video, the guy, as usual, sits on the slots and comments on his game. He shows his game on, as he says his one of the most favorite slots. The game goes on as usual, but at one fine moment the guy gets lucky and he wins a rather large amount relative to his initial bet. After that, he goes to the second slot and continues his game, immediately winning 20 free spins. He continues to win, after which he wins 20 more spins, and then 20 more spins. We continue to watch Darren play, he is really lucky in the process.
After a series of victories on the backs, the guy doubles the number of his winnings on the previous ones! As an experienced gambler, Darren realizes that it is time to stop and ends the game with a withdrawal of the payment check.
Regarding his initial contribution, the winnings amounted to a considerable amount of money. The guy is an experienced player and he realized that luck will not always be with him and decided to stop his game in time. I am sure that after this win his evening became even better and he will remember it for a long time.
Of course, we understand that it was not millions as shown in some news, but such a win is also quite pleasant and it motivates us to continue doing what this guy is doing.
It is also interesting that under his videos he describes the slots he played and leaves a real review about them, tells how often he was lucky in them. Which ones are worth trying to play, which ones are not.
Conclusion
After watching each of Darren's reviews, you want to take a hidden camera, put on a big hoodie and go to the arcade with slot machines to try his role. On the channel, he tries to show the whole reality of gambling without cutting out anything from the frame. He may not always show the world of slot machines and casinos as beautiful as we want it to be, but he shows the truth, which is very important these days. The most important thing is that when you watch his video, palms sweat and those thrills that you get are hard to compare with anything else.
His video will be interesting for anyone to watch, whether you connected with the gambling world, whether you play at slot machines or casinos. It is worth watching at least because you can feel the emotions that the author experienced while he is filming this video for us. When you immerse yourself in these videos, you start watching them one after the other without stopping for several hours. This is why Darren's new videos are eagerly awaited by his fans and immediately get approval in the comments.
If you are interested in the activities of this streamer, then you should know that on his website you can find direct links to his social networks, where he uploads even more everyday information. You should subscribe to them in order not to miss important news from the world of this guy.
We all hope he continues to do what he is doing now. This kind of content is just beginning to gain popularity among viewers. Even those who are not interested in gambling watch his video, get inspired by his game, and then they go to try to play in a casino or on slots.
FAQ
❓
Why doesn't he show his face?
✔️ He partially violates some laws, as he is filming in places where it is prohibited. If he showed his face, he simply wouldn't have new videos anymore.
❓
Does he make money from games and reviews, or does he do something else?
✔️ This is the personal life of each person and his income is his business. If you are interested in such information, you can write to him on social networks. Darren the guy is quite open, based on his video, it is possible he can share with you.
❓
Is he not afraid of being caught with his camera in one of the casinos?
✔️ Most likely, he was scared the first time. Viewers' palms sweat from each video as they imagine themselves in their place. We can see that he is a smart guy and he would not do anything if it would be frankly unsafe for him. Perhaps he has his ways to hide his camera.
❓
Does he win often?
✔️ It's hard to say how often he wins in real life, but in the video, he has a fairly large number of wins. Everything is quite relative, the percentage of his wins is at the average level of an ordinary experienced player. This fact makes watching his videos even more interesting, as it brings him closer to the regular players who also face defeat.
❓
Why are videos sometimes of poor quality?
✔️ The guy constantly has to hide his camera from the guard of those places where he is. Or do you think that he comes there with a film crew? It's not always easy to shoot such content in good quality. The quality has improved a lot over the last couple of years, it's hard to say it's bad.