Introduction
Good day, dear readers! Our today's review will be dedicated to the popular Vihjeareena Streamer from Tallinn, Estonia. This is written on his website, although his YouTube channel says that he is from Finland. This streamer appeared on such sites as YouTube recently, his first video was posted 1 year ago. If you start comparing streamers in this industry, you can rather compare it with someone like ClassyBeef, whose videos were also posted quite recently, than with someone similar to Chipmonkz Slots, who is a relatively old streamer and his video can be watched on YouTube already about 3 years.
This streamer began to operate on many social networks at once. You can find him on YouTube, where he posts videos regularly, about once a week. On his site, you can see many sections such as sports betting, casino reviews, lotteries, and more. He also has a large number of followers on his own Twitch account. But apparently, he didn't like Twitter very much and the last publication there was made more than a year ago.
It can be seen that immediately after entering the world of streaming, he tries to be as active as possible everywhere and cover everything that he considers necessary to convey to his audience.
He helps his readers to get good bonuses in different casinos, which helps to make their initial balance several times larger, and sometimes even up to 5 times!
Beginning of the Vihjeareena Career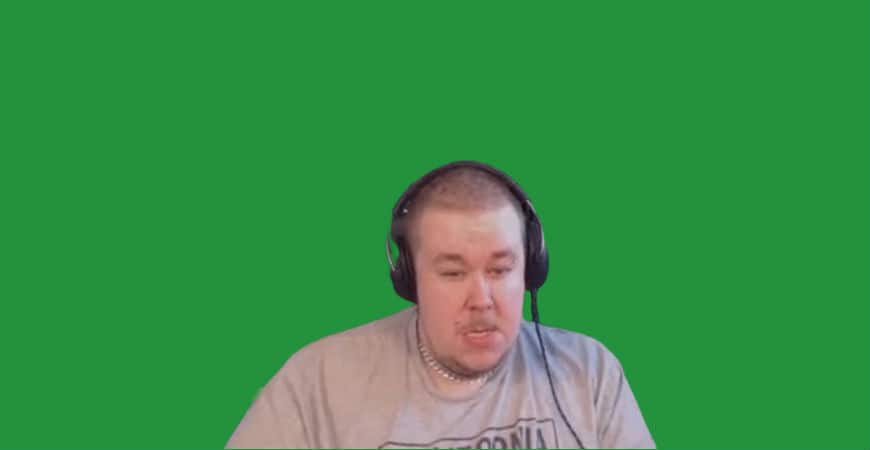 The blogger's career began quite recently, he appeared simultaneously on all the platforms popular today, where popular streamers of online casinos, slots, roulettes post their information.
The guy started uploading his videos to YouTube and immediately received approval in the form of likes and views. One of the interesting points is that he posted on his website description of the basic information on playing in a casino, slots. This information helps new players who just stumbled upon his website to study in more detail all the nuances of gambling games.
The player tells for beginners how much interest the casino takes from each of their bets, how to use, and withdraw the first deposit bonus at the casino. He even talks about what cashback is and how to use it to get more money out of it.
It is these nuances that distinguish him from most streamers from this area since he was recently a beginner. This is why he knows what kind of information is needed for beginners in order not to get into an incomprehensible situation and avoid a long correspondence with casino support.
On his website, he reviews various casinos he plays. This is useful information for both beginners and experienced players alike. It makes it possible to understand the differences between them and helps you choose the one you like best without having to register on it yourself and try to play. Of course, you should not rely only on someone else's opinion, but if you are a new player, then you should listen to him since a more experienced player tells you this, who knows more about the nuances of their work. For all newbies, this is one of the must-see streamers, and for those who already know how to play, it will just be interesting for you to look at this guy.
How Vihjeareena Got His Popularity?
I think some of you are asking the question "How did he become so popular?" This streamer always tries to make his content as interesting as possible for his viewers. And this applies not only to beginners but also to experienced players. Watching him speak is very interesting and often even funny, which distinguishes him from many streamers who speak monotonously and it looks more like subtitles. Even if you do not understand his language, you will be interested to watch, if only for the sake of the emotions that he conveys to his audience.
Of course, the main thing in his content is that besides videos, you can also find an article with casino reviews, where it is shown which sites you can play on, which of them are checked by him, they are safe. This check by a well-known streamer makes it easier for beginners to enter the game. None of such well-known streamers would review bad casinos, where you could face such problems as an unscrupulous site administration that deceives its users, problems with withdrawing money, and others.
One of the interesting pages on his site is the one on which he lays out the bonuses that you can get. These are coupons for first deposit bonuses that you can use when registering. Need to see that most of the coupons that are on his website are very difficult to find on the Internet by yourself. It makes them even more unique, you should pay attention to them. For new players, this will help to analyze the casinos that are on his website, compare their work, and get the most profitable bonus for them upon registration.
On his portal, you can also find a section where there are reviews of specific spins. The description is very short but informative. You can find exactly what is important to the player:
release date;
platforms that are supported;
variability;
RTP;
Maximum winnings;
Bonuses, free spins.
Under almost every YouTube video, the streamer writes about gambling addiction and warns that this is not a way to make money. People shouldn't treat it like this a way to make money, it's just a way to have fun and try your luck and saturate yourself with a sense of excitement.
He attaches a link to a website that explains what gambling addiction is and how to manifest it in oneself. Even if you are sure that you do not have it, this does not mean that this is the case in reality. You, as a player, need to know when to stop if you have been unlucky for a long time. You need to collect your thoughts, understand where you were wrong, and think over your next steps. This is one of the big things in Vihjeareena, he doesn't make money out of it, or he doesn't play like crazy until he's out of his pants. He is restrained, takes a loss normally, and understands what he is dealing with.
It is this uniqueness of his content that makes him different from other streamers from this area that made it popular. He thinks about new players, finds information that can help them, gives his advice based on his experience.
Streamer Vihjeareena Biggest Wins
1186X on Jammin Jars
Today's streamer has quite a few videos, with titles that talk about a big win. One of these videos caught my eye first, he plays the game Jammin Jars. It has significantly more views than the rest of his videos on his channel.
In the video itself, we can see how the streamer starts the game as usual, but almost from the very beginning he is lucky and he wins big slots one after another. As a result, with a small initial bet, he gets a fairly large amount of winnings in his hands. During the game, we observe his victories one after another.
1286X on Reactoonz
The next video of a similar nature, in which the player wins really big money, in it he plays the game Reactoonz. We see that his initial rate of around 13 Euros starts to turn into big money right before our eyes. Everyone needs to see the player's reaction, it's just a storm of emotions. Can you imagine the reaction of a person who turns from 13 Euro to 9000 in a few minutes? We hope you had this feeling!
1640X on Dead or Alive 2
He won another very significant victory in the game Dead or Alive 2, wherefrom an initial bet of 9 Euros, in the end, he received almost 15,000! On the air, you can see how everyone who watches it is simply shocked by what is happening on the streamer's screen, people who are with him behind the scenes are congratulating him. This is very lucky and the guy is happy about it. This time, he surpassed himself in emotion.
Conclusion
Today you could watch the career of the Vihjeareena Streamer. It turned out to be very interesting in terms of content unusual for this area, it has many interesting and useful videos. Helps beginners learn new information about the world of slots, casinos, and big wins. You should subscribe to all of his social networks if you are even a little connected with the world of gambling, even if not-just look at how one person won 15,000 Euros from 9 in one evening.
FAQ
❓
Does he make money playing games? Can it generate a steady income?
✔️ No, in each of his videos, he writes a comment that it is impossible to make money on this. Of course, he gets good money from his big winnings, but do not forget that this does not happen very often. So it's hard to live on this money alone.
❓
Does he earn from the links that he posts on his website as an affiliate?
✔️ I think this question should be asked to him himself since only he will know the residual correct answer. We can only say that even if he earns from this, it is very little, affiliate programs do not give a very large income.
❓
Where is it better to watch his reviews and live broadcasts?
✔️ It is best to watch live broadcasts on Twitch, as this is where they take place in real-time. But already the most interesting streamer posts on YouTube, where his viewers can watch only what was interesting. For new players, it is better to watch the entire broadcast, since all aspects of the games will be shown there, and not squeezing out in 3 minutes from an hour-long stream.
❓
Is he corrupt? Perhaps the casino is being paid to do reviews?
✔️ No, it is clear that he is an ordinary guy who enjoys gambling, enjoys it, but he does it all with common sense. The casino is unlikely to pay the streamer for ads, and in no video, he doesn't have direct ads for any casino or slots. This is not the scale of audience coverage that would be interesting for an entire casino. It is much more profitable for them to order advertising from an Instagram Blogger, who can have a million subscribers. Surely, you have seen something similar if you use this social network. Advertising of this kind will give a much larger number of new users than advertising from a person whose people already, most likely, have chosen their casino in which they play.