Who are online casino streamers and what do they do?
How many of you have ever dreamed of getting a huge jackpot? Do you still believe it is not going to happen to anyone? Let me prove you're wrong. Today it is possible to get money even lying-in bed! What can be better than enjoying the hobby that gives you a profit? Only if you get more achievement as a loyal viewer.
While you are reading and still cannot believe in it, someone may win up millions! Look at the average players who made up their career in online streaming. The Bandit Slots, DeuceAce, and ZingoSquad used to share their gambling experience. And today they are known as representatives of huge casinos! What do they have to do? Online gambling streamers just do what they love. They show their plays and win thousands and thousands of dollars!
Do you already regret not starting doing the same? Do not be in a hurry. Let's look at some tips from famous streamers and see how ZingoSquad casino streamer made up her luck!
How did ZingoSquad start the career as an online gambling streamer?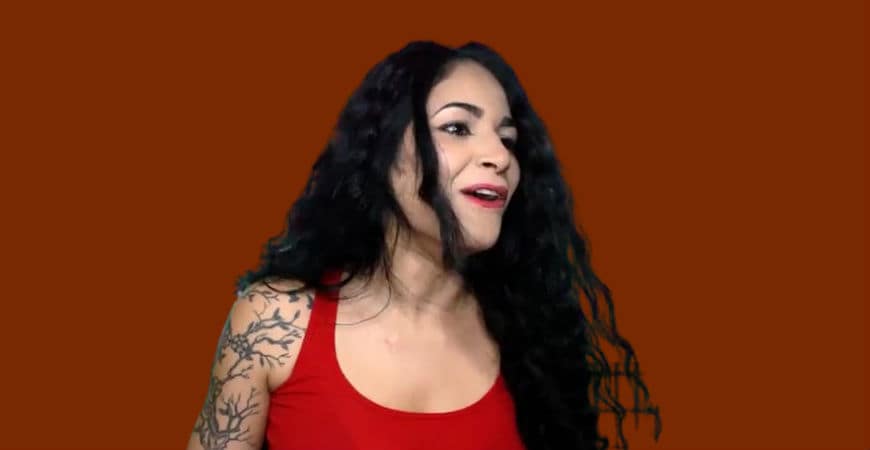 Who would not want to try their luck in a casino? There are many such people for sure. Even an average girl Huda was one of them. And look at her now – she is a famous live streamer known as ZingoSquad on YouTube, Instagram, and of course, Twitch. Today she has over 10 thousand subscribers on Twitch. Hundreds and thousands of regular viewers watch her live streaming on this platform. But how did it all start?
A couple of years ago Huda Roesler was not known as a gambling streamer. Before she was just a fitness woman, caring wife, and mother of a little girl. After getting into the casino world, she decided to be somebody more than that. She gave the first live stream playing online casino. Huda collected just over 70 views on her first stream. With time, over a few hundred people watched her playing reels. Today their amount is almost 3.000 views on each ZingoSquad stream. And every day their number is growing.
Now ZingoSquad won the hearts of thousands of people. From time to time, she publishes some exciting videos. She shows the moments of hitting bonuses and jackpots on YouTube. And the most memorable winnings are posted on her Instagram. Today she is recognized as a responsible player of many casinos.
As a blogger, she has special bonuses for her followers on huge casino platforms. She works with Betsafe, TeleVega, Slots.io, and others. Huda has an official website where you can find all the information. If you are looking for bonuses, streams, and ZingoSquad products, check it out!
The way ZingoSquad won the hearts of thousands
Unlike many popular streamers, Huda not just shows excitement in her streams. She also criticizes some casinos, which make money on people's trust in bloggers. In contrast to such bloggers, Zingosquad almost does not resort to fake money.
Some casinos offer sponsorship to gambling streamers to attract new players. As a bonus, streamers get some money to their account and keep streaming without deposit.
But not every blogger can be bought. ZingoSquad plays reels with her own money. Sometimes she gives some pieces of advice to beginners who want to jump into the casino world.
In her live streams, anyone can ask her a question. And, without hiding anything, she will answer or share some tips for online gambling. Also, Huda reveals the secrets of getting more bonuses. For example, you make a deposit of a particular sum and get 100% of it. She demonstrates in her own experience the best way to play the game if you want extra spins or huge jackpots. ZingoSquad's live streams can be the manual for slot beginners. Practice makes perfect, and Huda shows it with her example. No wonder that so many people are fond of her!
The Craziest Wins of ZingoSquad in her live streams
Since the first online gambling stream, ZingoSquad managed to win some bonuses. They could guarantee big winnings. But it didn't always happen. Huda left many negative feedbacks on some casinos as well. Today she is well known as a streamer with crazy winnings. Let's look at some of them:
Superspin in Gorilla Gold winning on Megaways
Ladder jackpot in the Pirate Kingdom
16X Ultra Big Win in Megaways Respin
2185X on Gorilla Gold Megaways
Playing Gorilla Gold on Megaways, ZingoSquad received a super spin. It let her open a 4-reels field. To unclose each reel and get more bonuses, she had to collect 5, 15, and then 30 monkeys. The multipliers went so high that after unlocking each field of reels, she got extra spins. Unfortunately, many viewers and Huda herself were disappointed. The young woman did not manage to open up the last 30-monkey reel. But let's look at her winning! The first time playing this game, Huda got the super spin, which walked her into a crazy winning. Her jackpot amounted to $2,185!
3410X on Pirate Kingdom Megaways
Another huge winning that Huda made was a Pirate Kingdom play on Megaways. ZingoSquad managed to get 8 spins without even full letters! She kept praying for not getting dead spins and for covering up the reel, and she was off her luck! She got several Ultra spins and filled the screen by building up the ladders. After a couple of dead spins, Huda felt like she was losing the game, but there was an ace in the hole. What helped her to win the game with $3,410 – the ladders, or maybe her pirate hat?
5167X on Megaways Respin
ZingoSquad started the game with $300 in Megaways Respin. All she had to do was to collect more multipliers to increase the winning. After a couple of dead spins, the chances of jackpot became very low. Some viewers assumed that the reel would tax more. But everything changed in a flash when Huda got a 16X multiplier, and, along with that Ultra Big Win. The total amount of her winning was $15,000 for free spins. It was one of the most memorable winnings on Megaways Respin.
Live gambling streams are not the only thing you can find on ZingoSquad Twitch channel. Huda also posts pictures and videos of her best jackpots on Instagram. Sometimes she shares her experience of going to land-based casinos.
Currently, her biggest win is almost $9,000 in Immortal Romance. Apart from this game, she plays House of Doom, Genie Wilds, Money Train, and many other games from time to time.
Summary
To sum up, ZingoSquad made a great career as a gambling streamer. She started from scratch and made a hit with thousands of people all around the globe.
Her live streams are full of joy and energy. In most of the streams, you will see unpredictable game results. Huda wins everything from scanty earnest to massive jackpots! ZingoSquad's space is a place to play the reels and learn some hacks in the casino world.
Sometimes she cracks jokes about family life and her little daughter. The little girl participates in the discussion from time to time.
Today ZingoSquad collaborates with such grand casinos. There are such casinos as Vegas Hero, Televega, Crypto Reels, Casino Cods, Lucky Red, and others. Besides her gambling followers, Huda gets a lot of attention from her haters. They do not miss the chance to put her down or blame her for illegal activity. Some of them blamed her for lying about casino policies. But ZingoSquad does not attract new players in cheating casinos. She also does not resort to using fake money.
FAQ
❓
Is ZingoSquad paying for games herself or using fake money?
✔️ A lot of haters blamed ZingoSquad. They thought she uses fake money like markoLASSO and other casino streamers. Some streamers are roping people into gambling. Though they do not spend a penny of their own cash. They coin in affiliate income and get others to sign up. Without depositing themselves, they can keep winning big.
After being blamed many times, Huda proved all accusations to her address wrong. She showed the statistics of her payments using Vegas hero as an example. The total amount of her payments was more than $8,500. Soon after the video on Instagram, she opened all casino accounts in live streams. She decided to prove her payments in other casinos to regain the trust of the audience.
❓
What are ZingoSquad's favorite games to win big with a small bet?
✔️ ZingoSquad managed to hit huge jackpots in many games. She played Jammin Jars, Rise of Merlin, Return of Kong Megaways, and many others. Not all of them were the best to play with a small bet. The right way will be to start and try your luck in each of these games. You can raise up the bet whenever you feel confident in the game.
If you want to win big, start with new games. Huda recommends playing Dog House and Immortal Romance. She won over $8,000 in each of them. Money Train also brought her immense success. She got the winning more than $13,000. And last but not least is Fruit Party. Huda managed to win over $15,000 for spins with just a 3-dollar bet. As you can see, in her own example, ZingoSquad showed that it might be very simple to win big. All you need is just some patience and belief.
❓
What casinos ZingoSquad is registered at? What casinos does she collaborate with?
✔️ Most of the time, ZingoSquad plays in Megaways Casino, Televega, or Vegas Hero. With some of them, she cooperates. Some casinos, like Betsafe, may not be supported by other countries. Check out if your country supports a casino before signing up. Otherwise, your account may be blocked right after you make a deposit.
Watching ZingoSquad's live streams, you are welcome to ask any questions. She will sincerely name the best and the worst casinos or her favorite games. Huda is honest and respectful towards her viewers. Thus, you can get the necessary information from the first tin!
❓
How does ZingoSquad win so big?
✔️ To win big, Huda uses different game strategies. For example, playing on Televega, she does some Hunt for Bonuses plays. She can spend the won bonuses for the next plays when decides to hit the jackpot. Using this and other strategies, ZingoSquad has more chances to get a profit.
❓
How to become a popular gambling live streamer like ZingoSquad?
✔️ ZingoSquad became popular after multiple gambling live streams. The secret of her success is sincerity, honesty, and unbridled enthusiasm! You do not have to be someone else to become successful. Start an online gambling stream right now, find your audience. Play slots and become as famous as ZingoSquad!