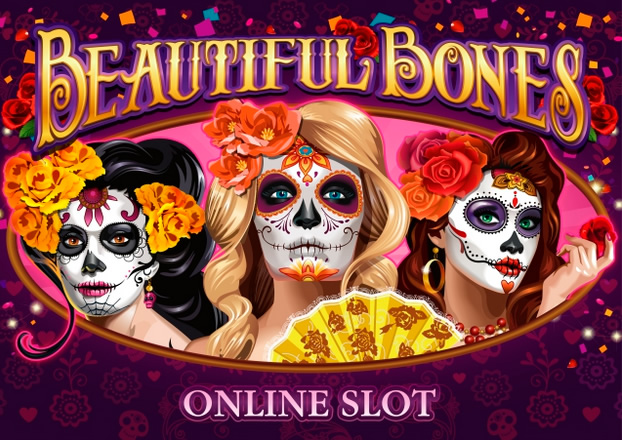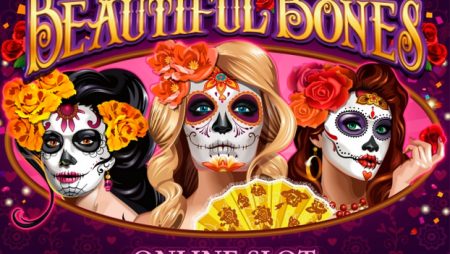 2017 was distinguished by a sudden jump in software releases. Many developers have stated or reminded of themselves by releasing new products. Microgaming also got its share of attention. The company, known for the development of software for online casinos, has released a new colorful online slot named Beautiful Bones, which has already collected a lot of positive feedback.
Bright Death Carnival
Beautiful Bones slot is the latest addition to the Microgaming's portfolio. The game is designed in the style of the Day of the Dead (one of the brightest and most unusual holidays in Mexico). Even the game-reels are decorated in this style, and this makes the game livelier and more visually appealing.
The slot consists of five reels and the player has the opportunity to win in 243 different ways. The gameplay contains several functions which will be liked by most players.
So, for example, if you tie horizontally or vertically all three symbols in Wild Spins Again, you will get an extra free spin. For this spin on the playing field will appears inscription Wild. This function also works for rounds of free spins.
The slot also has a mechanism with the Scatter function, it's the Sugar Skull. His goal is to keep the players in game. When the Scatter symbol falls on the reels sector at number 1 or 5, the Sugar Skull receives a reward and moves forward.
If the player hits 10 or 20 sugar skulls, he or she can either enter free spins, or continue to accumulate, aiming to hit 30 sugar skulls.
Are You Interested?
If you are interested, then we have good news for you, because Beautiful Bones was launched only on June 7 and you can test this slot by visiting the Microgaming Casino.
According to David Reynolds, Games Publisher at Microgaming, Beautiful Bones is an amazing game with a bold and colorful theme and an excellent engine. In addition, players can choose their own reward for their free spins.
In view of the long history of Microgaming, during which a lot of quality games for the casino were developed, the Beautiful Bones slot looks very promising. And it will probably become one of the most popular products.
Well, we have clarified the basic information, and you just have to turn the reel and enjoy a quality game.